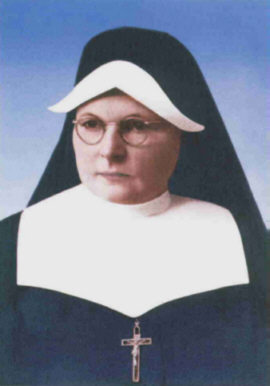 Lord Jesus Christ, You desire to live in human souls and to see us live according to Your Gospel, by the prayers of Your Servant Mother Paula may we always live according to Your Most Holy Will. I pray particularly for the special grace..., that I ask You through the intercession of Mother Paula. Amen.
Hail Mary....
Concerning graces obtained by the intercession of the Servant of God Mother Paula Sophia
please send information to:
The Sisters of the Most Holy Soul of Christ

ul. Matki Pauli Zofii Tajber 1

31-222 Kraków
Source: Prayers to the Most Holy Soul of Christ the Lord. Wydawnictwo "Czuwajmy", Kraków, 1998.
---